Nau mai haere mai
ki te kura o Ruawai Primary.
Tēnā koutou, Talofa,
Kamusta ka yung lahat,
Namastē, Hallo
On behalf of staff and Board of Trustees, I extend a warm welcome to you and your whānau to Ruawai Primary.
Ruawai Primary is on a mission – Whakamana akoranga – Empowering learning.
We strive to provide a curriculum that values all cultures and is centred around each of our learner's passions and interests. Ruawai Primary offers small class sizes, ICT devices, innovative learning programmes and a desire to ensure accelerated progress for those learners who need it.
Our school and community aspire to develop and nurture INDIVIDUAL learners who are ENGAGED, CONNECTED and EVER-GROWING. We understand that the world is changing at such a rapid rate that it is become very hard to predict what skills and characteristics our learners will need by the time they enter the workforce.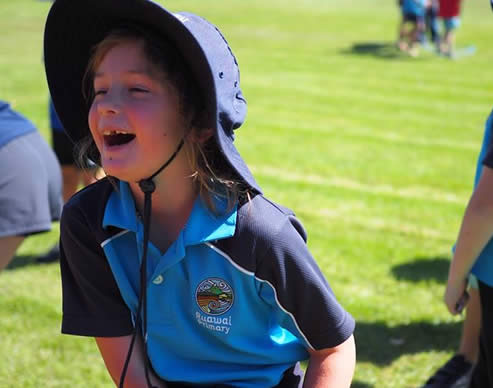 Through community consultation and analysis of current research, we have developed a brand new Vision / Aspirational Profile that sets out a clear set of learning capabilities that we believe will provide our learners with the skills and characteristics to thrive in the future. Our job is to now develop a curriculum that achieves this. We are currently developing a play-based curriculum that encourages our junior learners to be problem solvers, innovators, collaborators, kaitiaki, curious and inquisitive. In the senior school we are currently developing a curriculum that requires our learners to be self-managing, digitally fluent, inclusive and adaptable. We still believe that literacy and numeracy are the most important skills but we want to achieve this by creating a framework that nurtures and grows the learner as a whole.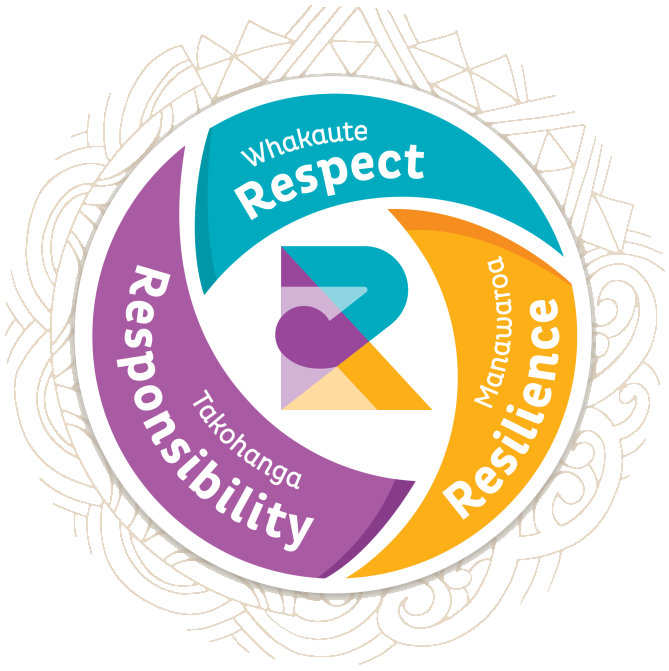 The keystones to everything we do at Ruawai Primary is based on our three values;
RESPECT, RESPONSIBILITY & RESILIENCE
We embed these values through our challenging, personalised and inquiry based curriculum. We firmly believe and encourage our learners to be brave and to be prepared to make mistakes along their learning journey. We have two mottos – 'Mistakes are proof that you are trying' and 'You have to go through HARD to get to EASY". We believe that Resilience is a vital characteristic that our learners will need to succeed in this ever-changing and challenging world.
Ruawai Primary continues to strive for success, equity and excellence in all areas of our school's curriculum, making it an exciting and empowering place to be. We strongly value and Respect the importance of facilitating the development of Te reo Māori by providing instructional teaching time, kapa haka groups, whole-school waiata and embedding a kaupapa where Te reo Māori is part of our day-to-day practice.
We are focused on nurturing our learner's enjoyment of life and learning. We have a broad curriculum that includes the arts, sport, science and a strong focus on literacy and numeracy. We provide a discovery/passion based learning programme for our juniors and personalised learning programmes for our seniors. We have a Problem Solving afternoon, every Wednesday (during term 2 & 3). Inquiry Learning has a firm place in our school curriculum contributing to the development of Responsible, self-directed and self-managing learners.
We are commited to being responsive to each child's learning needs and aspirations.
We believe that we are here to serve our community.
Ngā mihi nui
Wayne Steele
Principal / Tumuaki